Discussion on the difference between v1 and v2 Aspergillus Multiplex controls.
Medicinal Genomics has recently updated our Aspergillus Multiplex Control to version 2. The design of the templates in the new version of the Aspergillus multiplex control have not changed, therefore a re-validation should not be necessary. The concentrations of each control template have been modified so that each control yields similar Cq values when used in qPCR. The v2 control must be used with the new 5 - Color Aspergillus Assay. The part number will remain the same, 420330
The lot # 315502558 is the first lot of v2 control.
Comparison DATA:
CoA data for Aspergillus Multiplex v1 Control: Notice Cq values ranging from 7 to 27 depending on assay being tested.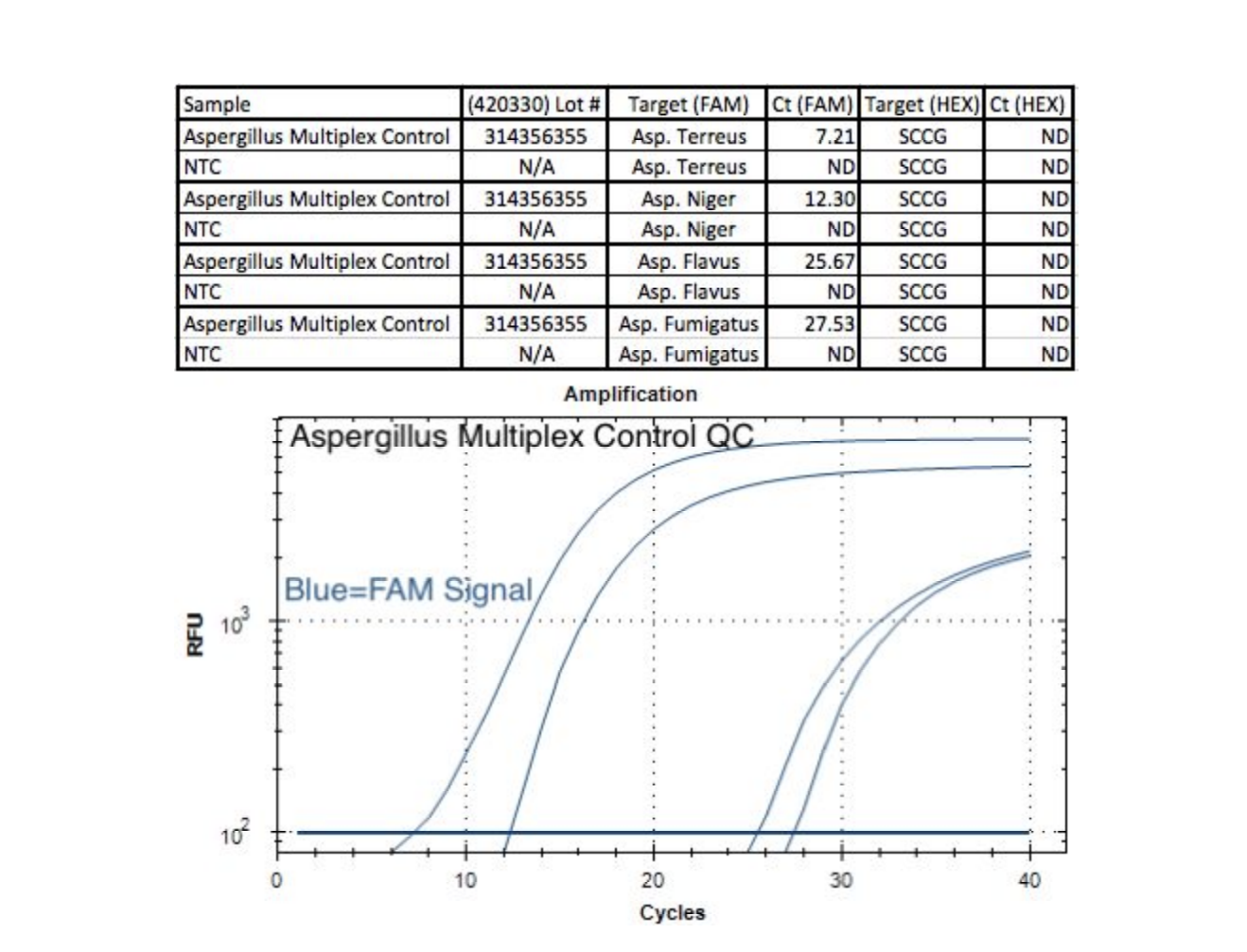 CoA data for for v2 control: Much tighter Cq values ranging from 22 to 30