Yes the 5 Color Aspergillus assay for the CFX96 will work in the QuantStudio™
If your lab has a ThermoFisher QuantStudio™ 5 they should order the Bio-rad version of our 5-color Aspergillus kit based on this info from the QuantStudio™ 5 manual. The AriaMX version of the 5-color contains an ATTO 425 labeled probel, which is not listed in any of the QuantStudio™ documentation.
Below shows calibrated dyes are:
Aspergillus fumigatus:FAM probe(FAM Probe, detects fumigatus)
Aspergillus niger: ROX probe
Aspergillus flavus:Cy5 probe
Aspergillus terreus: Cy 5.5 probe**
Cannabis Internal Control: HEX probe**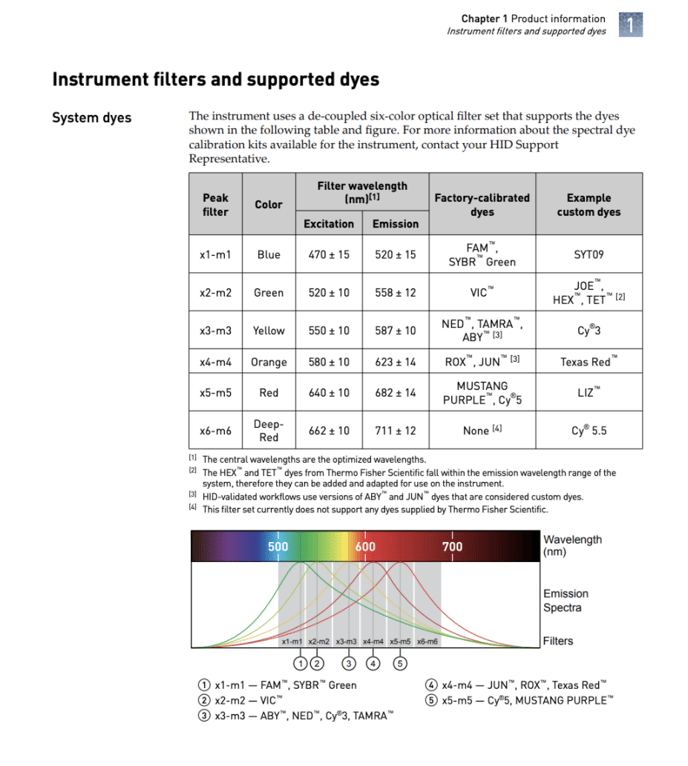 **HEX and Cy5.5 may need custom calibration.